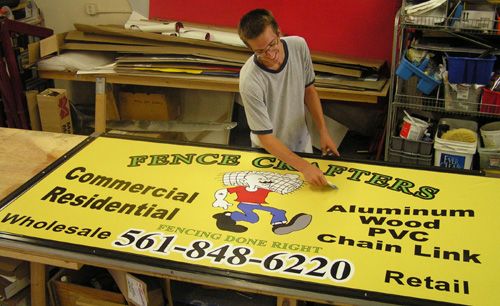 We pride ourselves on being a service-oriented company willing to tackle any project that comes our way.
We can design your logo or work with one you already have. We can wrap or letter your vehicle at our shop or install at your site. We can assist in pick up and drop off of vehicles and drivers.
Everything we do is designed to help you make the best impression possible. And we've thought of every imaginable way to do it. We use brilliant, fade-resistant vinyl,inks and paint, state-of-the-art technologies, and a host of imaginative ideas to create the kind of image you'll be proud to display.
To learn more about the many services we offer, please contact one of our representatives at 561-746-4645.
Services
Custom Logo & Graphic Design

Installation at your site


Vehicle Pickup & Delivery