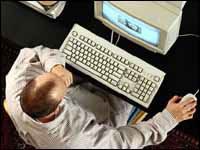 Auto Art Vinyl Graphics makes it easy to do business with us.
After discussing the specific needs and goals of your project, we collect whatever graphic and text information you may have via photos we take, photos you send to us via e-mail, or photos or drawings that we scan. We will measure your vehicle or visit your store location, and scale them up on on our design software. From there we develop your concept and e-mail to you color proofs.
Our online proofing system is heralded for being among the best in the industry. You'll be able to receive and approve your proofs without leaving your home or office.
To enjoy the convenience of our online proofing system, contact one of our customer service representatives for more information.
You can send any small to medium size graphic content you have to: AutoArtMark@yahoo.com
or send larger files to our FTP link at:
https://www.hightail.com/u/AutoArtVinylGraphics